...designing, developing and manufacturing innovative platelet technologies that have revolutionized Platelet Function testing in Clinical and Research Laboratories. Providing the most comprehensive platelet tests available from any one company, CHRONO-LOG® Platelet Aggregation and Secretion methodologies have been reliable tools in the diagnosis of platelet function defects, monitoring of anti-platelet drugs and assisting researchers in developing novel therapies.

*
Identify risk of bleeding or
thrombosis and select patients
for anti-platelet drug therapy
Improve patient care and reduce health care costs
○ Transfusion costs
○ Surgical delays
○ Extended hospital stays
Anti-platelet drug therapy
○ Detect patients at risk of thrombosis
○ Monitor for compliance and effectiveness
○ Optimize drug therapies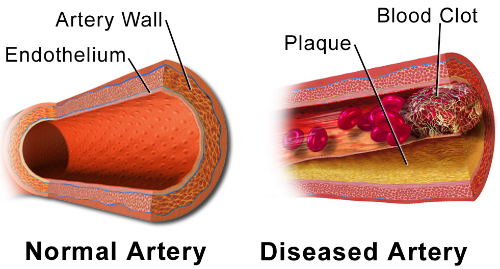 **
Improve patient care
Diagnose specific platelet disorders such as Von Willebrand Disease, Glanzmann's Thrombasthenia, Storage Pool Disease and Secretion Defects

Comprehensive Platelet Testing Methodologies
Whole Blood / Impedance Aggregation
Quickly screen platelet function in the more physiologic Whole Blood environment
Eliminate need for excessive blood draw and save time on sample preparation
Detect Hyper-aggregability [thrombotic risk]
Improve detection of drugs, food items and herbs providing anti-platelet properties
Optical/LTA Aggregation
Improved sensitivity with the twin-well, dual beam detection system
Reduce down time with NO-Cost Optical Calibration performed by Lab Personnel
Test with PRP, Washed or Gel-filtered Platelets
Reduce blood draw by testing with 250uL micro-volume samples
Measuring ATP Release
Quantitative analysis of Dense Granule Release
Secretion Study and Aggregation performed simultaneously in same sample
Diagnose Storage Pool Disease and Secretion Defects
Fastest turn-around time and less labor-intensive compared to other methods
Ristocetin CoFactor Assay
One Stop Shopping: Optical Aggregometer, Control Software, CoFactor Kit and Controls
Create a Standard from three (3) to six (6) points
Calculations include: Coefficient of Determination, Slope and CoFactor Activity
CoFactor Activity calculated down to 3% [Type 3 Von Willebrand Disease]
v>



EC Rep.
Bio Top Medical, Poortgebouw Noord, Rijnsburgerweg 10, 2333 AA Leiden, Netherlands

UKRP
Obelis UK Ltd., Sanford Gate, East Point Business Park, Oxford, OX4 6LB, UK

US FDA
CHRONO-LOG Aggregation Systems and Reagents are FDA cleared.